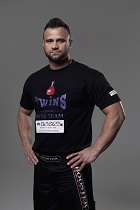 Schildkraut Roland
Roli is dealing with martial art for 26 years. He was a Taekwondo competitor for 16 years, during this period he had 60 victorious match without any defeat. He extended his knowledge with Thai-, kick-box techniques in the last ten years. His trainings are held according to the Dutch Thai-, kick-box for beginner and advanced men and women. For kids there are separate trainings in his repertoire.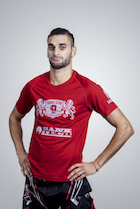 Habash Antoine
Multiple World, and European and Hungarian champion K1 and Muay Thai fighter. Antoine has written history in his home country since he was the first Hungarian to win a medal at the most famous amateur Muay Thai World Championships. He is also the first K-1 amateur world champion in Hungary, the only hungarian to win the K-1 World Cup eight times, the first domestic fighter who won the K-1 Worldchampionship in China.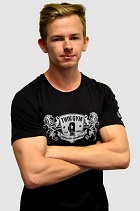 Molnár Barnabás
In this sport, I found the atmosphere that I feel most at home. I am happy to practise this form of movement and the exercise of some exercises. The sport started as a hobby year has become a passion for me today. And if you do what you like, it is your incarnate freedom.