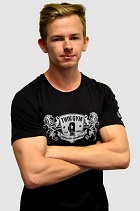 Molnár Barnabás
In this sport, I found the atmosphere that I feel most at home. I am happy to practise this form of movement and the exercise of some exercises. The sport started as a hobby year has become a passion for me today. And if you do what you like, it is your incarnate freedom.
Vachter Adri
Sport is everything for me. I did gymnastics for 16 years, which gave me and my movement a steady background. I have achieved many national podiums, but in 2015-2016 I won the national championship which im the most proud of.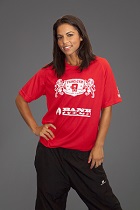 Zsiga Melinda
The profile range of Melinda is extensive, as the beautiful amazon is a highly talented boxer and a very motivational cross-trainer. As a professional boxer, she knows every useful method to help beginners to perform above their limits on the trainings. Our beauty queen is not only able to change on herself but has the ability to help others, plus according to her toughness in boxing she is able to surprise men as well.