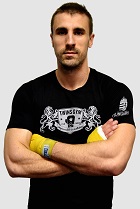 Hegyi Zoltán
I began to seriously deal with martial arts relatively late. First I've had some good successes between beginners and later on between advanced competitors, but the real breakthrough came when I visited a Twins training session. Here I realized that although I have the strength, but my technical qualification had a lot to be desired. This has been going on for over a year and I feel my development is ongoing here. I am up to reach the highes possible level in the the K-1 rule system as well.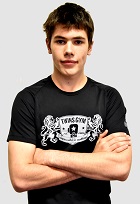 Kazai Kornél
In the fall of 2015 I started kickboxing in Twins Gym. The atmosphere and the hard training sessions enchanted me. My first fight will be an eternal memory for me because I received enormous support and coaching from Ferenc Vásony.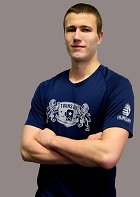 Németh Balázs
Two years ago in 2015 I started to train here, at Twins, as an additional summer workout. I started to work with Ferenc Vásony, but martial arts were not unknown for me, since I had already met them as a child . Till the end of the summer I managed to get to like it, and Feco said that he saw potential in me, so I continued to evolve and get to the level of competing in tournaments. At present, I train with Bene Zoli and look forward to what the future is about.