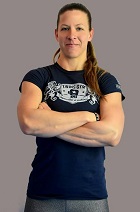 Jordán Mercédesz
I am Jordan Mercédesz, I've been instructor for group and individual trainings for five years, mostly cross, mobility, child and personal trainings. The sport had come to play a decisive role in my childhood, I have tasted many types of sport, mostly on a hobby level, and later on with the choice of school I deliberately brought my life in to this direction.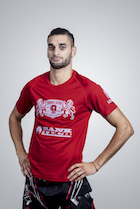 Habash Antoine
Multiple World, and European and Hungarian champion K1 and Muay Thai fighter. Antoine has written history in his home country since he was the first Hungarian to win a medal at the most famous amateur Muay Thai World Championships. He is also the first K-1 amateur world champion in Hungary, the only hungarian to win the K-1 World Cup eight times, the first domestic fighter who won the K-1 Worldchampionship in China.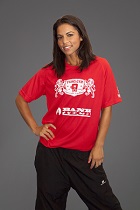 Zsiga Melinda
The profile range of Melinda is extensive, as the beautiful amazon is a highly talented boxer and a very motivational cross-trainer. As a professional boxer, she knows every useful method to help beginners to perform above their limits on the trainings. Our beauty queen is not only able to change on herself but has the ability to help others, plus according to her toughness in boxing she is able to surprise men as well.