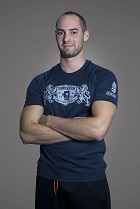 Szollár Zsolt
I would like to endear Crosfit to everyone with my varied workouts and with my three years of experience in coaching, because it does not only simplify everyday tasks, but also helps gain endurance and familiarize our borders, teaches us humility, and it offers an excellent preparing for competitions for athletes as well.
Ilkó Ágota
Ágota has been involved in combat sports since the age of 10. At the begining she started with Kyokushin Karate, then changed it to Kickbox, Thai-box and K-1. In the recent years she started her professional boxing career.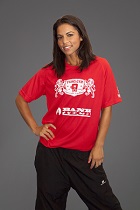 Zsiga Melinda
The profile range of Melinda is extensive, as the beautiful amazon is a highly talented boxer and a very motivational cross-trainer. As a professional boxer, she knows every useful method to help beginners to perform above their limits on the trainings. Our beauty queen is not only able to change on herself but has the ability to help others, plus according to her toughness in boxing she is able to surprise men as well.